Sunday Programs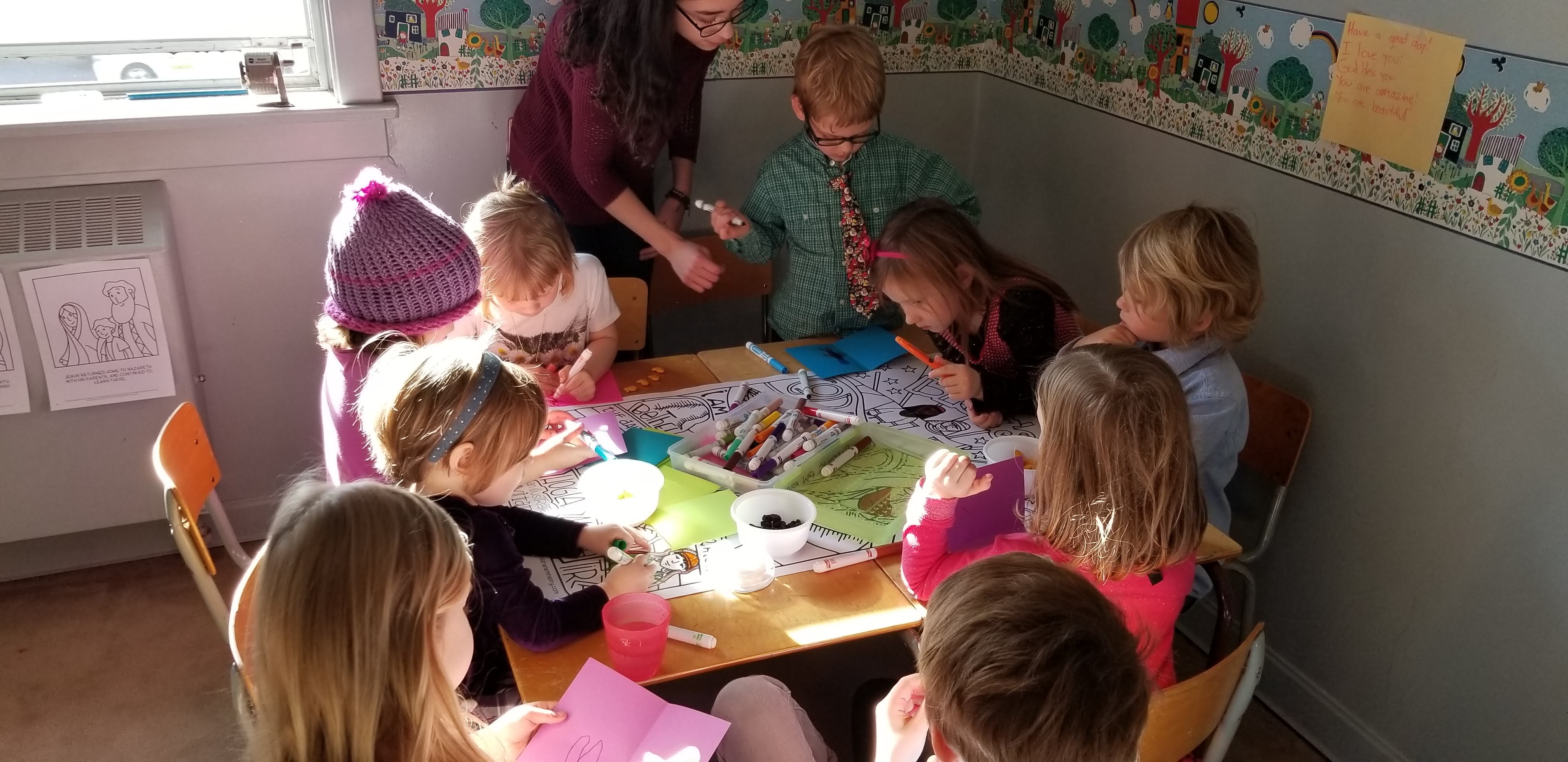 Young people play a vital role in our community and in worship. Children's presence, along with their wiggles and giggles, are welcome at worship. However, we do recognize that the learning needs, and attention span of our younger worshipers are different. Which is why we offer children's programming, year round. On a typical Sunday we warmly welcome 10- 30 children.
We encourage children to stay with their families (or hangout at the colouring table) for the first part of worship. During the Passing of the Peace, children will head out to join their class. Children are offered a snack, so please chat with one of our leaders if they have any dietary restrictions.
Classes
Nursery – Infants to 3 year olds. We have a room full of toys, snack, and a volunteer ready to occupy your youngster. Parents or grandparents are also welcome to stay in the nursery.
Sprouts – 4 year olds to grade 2. Children learn stories and discuss values through crafting, make-believe and song. These kiddos make friends and have a lot of fun.
Explorers – Grades 3-8. Stories from the Christian tradition are explored through games and movement.
Junior Leaders – Grades 5-8 who want to learn leadership skills and help with younger classes.
Outside of Sunday worship also have a Children' Choir that meets Fridays and performs during worship throughout the year. Contact our Choir Director for more information on how to register.
For older children we have a monthly meet-up, Friday Nights @ Knox-Met. This is for grades 5-9 and happens every 3rd Friday of the month (September to May). Participants can expect games, a movie, pizza and more. Leadership is provided by the awesome leaders from Lumsden Beach Camp.